Services
We are experts in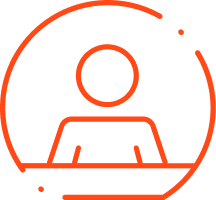 Our mission is to guide organisations through cultural transformation to optimize performance, adaptability, and resilience.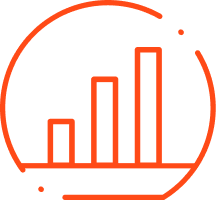 Deliver value for your business and customers by being flexible, cost-effective, and empowering your team.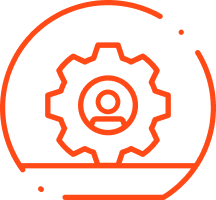 We maximize your talent pool, reevaluate your roles, and acquire the skills and capabilities you need. Why Synergy IQ
Why choose us
Our goal is to assist leaders in navigating through the overwhelming complexities of change.
Using a systems thinking approach, we will educate your team and provide them with the skills to manage change independently.
We provide our clients with a clear alignment, help them plan and execute change more effectively, and assist them in achieving their goals.
A world-class customer experience is ensured by our culture and passion for our work.
Contact Us
Trusted by Companies all over Australia
To build lasting capability within business, enabling meaningful change experiences for their people, customers and community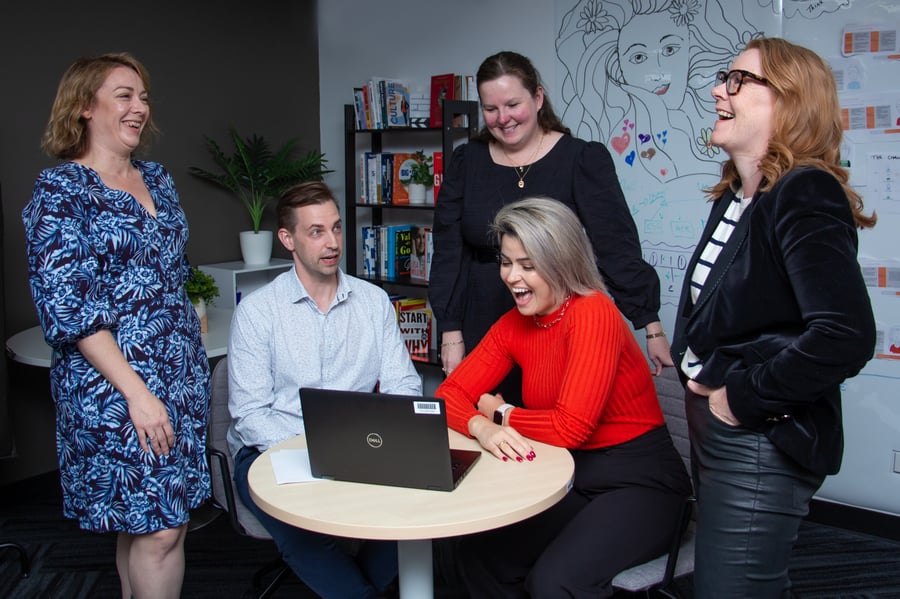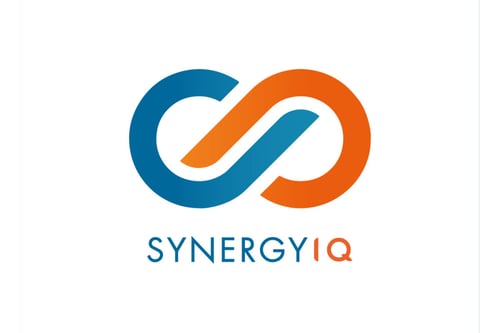 We are leaders in lasting change capability. We navigate complexity, enhance leadership, and ensure success.
Our systems thinking approach accelerates alignment and execution. Our integrated, easy-to-apply methodologies deliver better results now and in the future.
Contact Us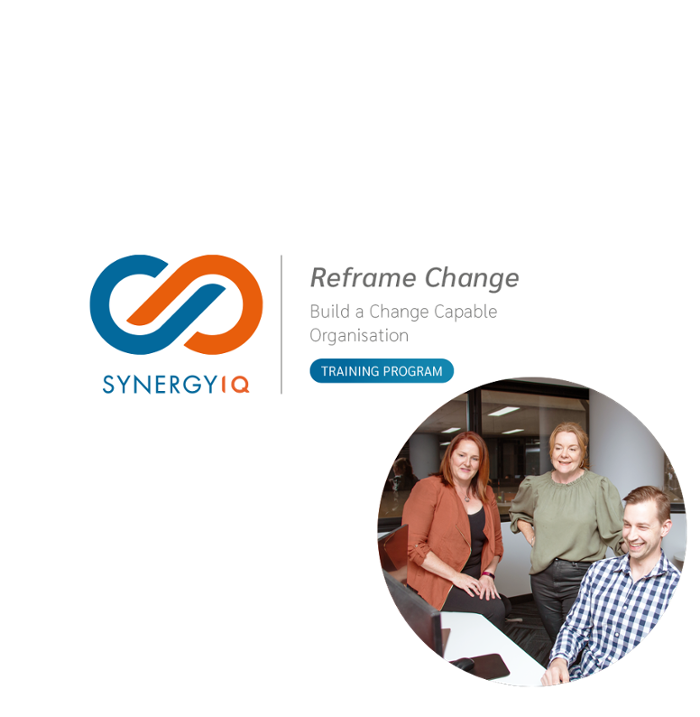 Making Sense of Complex Change
Build a Change Capable Organisation
Online or In-Person Training.
Hear About Our Work
What our clients say
I am thrilled to provide a glowing testimonial for the change management training delivered to my staff by Kylie. The experience was nothing short of incredible and left our team equipped with a valuable set of tools to navigate and support change effectively. The training was a game-changer for my organisation. It was not just informative; it was transformational. From the moment it began, it was evident that Kylie is an expert in their field, and their passion for the subject matter was contagious. Their ability to engage our staff and tailor the content to our specific needs was truly remarkable. The training provided an in-depth understanding of the principles and best practices of change management as well as an injection of fun. It was delivered in a way that made complex concepts accessible and applicable. Our staff left the sessions with a clear roadmap for managing and leading change within our organisation and for themselves. Additionally, Kylie created a supportive and inclusive learning environment that encouraged open discussion and collaboration among our staff. This not only fostered a sense of unity within our team but also ensured that the training was customized to our unique challenges and opportunities.
The SA Film Corporation engaged Synergy IQ to conduct a review of the corporate team structure and Chief Operating Officer role to ensure adequate, efficient and appropriate resourcing and task allocation. Ray was able to quickly understand the business, and the functions of the Corporate team and individual team members. He was able to fit in with the culture of the team whilst conducting his work and was approachable, friendly and built trust in team members. Ray assessed the current structure accurately and made clear and appropriate recommendations that are relevant to implement in a small organisation like the SAFC. His follow up and genuine care of the business as a whole and individual team members went above and beyond. We will partner with Synergy IQ for services in the future and I cannot recommend Ray and the Synergy IQ team highly enough.
The City of Burnside was looking for an innovative approach to an overarching Leadership Development Program suitable to challenge, empower and benefit leaders of varying levels. Michelle and the team at Synergy IQ have delivered a tailored program that works towards our specific Leadership Competencies and Behaviours that also includes the additional benefit of the internationally recognised Dare to Lead program as 5 of the 16 modules. The program has been so well received that we are currently running a second round of Dare to Lead modules to accommodate the interest!
SynergyIQ has been fantastic in helping me develop the necessary skills and traits to become a better leader for business and life. Fiona is an amazing leadership coach and Dan is a great connection from both a personal and professional standpoint.
As an organisation that prides itself not only on our ability to provide value for the community but also to provide support and growth for our people, we were thrilled to invite SynergyIQ to run a leadership program with our top leaders. The program was engaging and informed our thinking about how we work together as a team. We wanted to increase our understanding of each other and the profiling tool (HDBI) that was used, and the way in which SynergyIQ lead us through a process of understanding was both effective and fun. I look forward to working with SynergyIQ again in the future, I would highly recommend anyone who wants to get more out of their leadership relationships to work with SynergyIQ.
At BAE Systems Australia our Enterprise Change Team is dedicated to implementing sustainable change and always delivering exceptional service. A part of our internal service offering is ensuring that no project that wants change support goes without. However, when our team was at full capacity I called SynergyIQ to provide both strategic and tactical change assistance on a technology upgrade project that had a short turnaround time. The team at SynergyIQ were on board quickly and offered great value the moment they walked through the door. They finished the project before the deadline and then pivoted really quickly to provide assistance on another project. Their professionalism and customer service stood out and I appreciated how easy they were to work with and their overall approach. I'm pleased I reached out to them and would highly recommend them. If we have additional work in the future we will be partnering with SynergyIQ again.
The organisation had just been through a major restructure. I had a new role with a new boss in a different business unit that had a new General Manager. I needed help coping with the change as well as adjusting to the demands of my new role. I was fortunate to have several coaching sessions with Michelle of SynergyIQ. Michelle's insights and guidance provided me with strategies to deal with the uncertainties and challenges that arose from the major organisational change. Michelle's experience in organisational development shone through as she was able to navigate through some difficult people issues and offer practical solutions. I felt energised and very positive after each coaching session.
Synergy IQ brought a wealth of pragmatic change management knowledge and experience to our project. She instinctively knew where we would gain the most benefit and carefully guided the team through the change journey. As a leader, Roxy embodies an ethos of change. She readily approaches new challenges with an enthusiasm that inspires all those on a change journey to follow her lead. When Roxy's time with us ended we had confidence in addressing change, a better understanding of the "WHY?", and a great tool kit of resources.
Our social enterprise serves an important section of our community and I want the best outcomes for them. That's why, with Michelle of SynergyIQ's help, we have focused so strongly on creating a highly collaborative and customer-centric culture. Michelle's understanding of what you need to do to create the kind of culture you need for your customer, and her ability to communicate this understanding is excellent. I know for purpose and commercial business leaders will benefit from Michelle's experience and knowledge.
SynergyIQ partnered with Enzen to deliver all the Change Management, Communications, Stakeholder Engagement and Information Deployment for our client who underwent an IT Separation. The SynergyIQ team went above and beyond, often doing more than their scope of work in order to help the team achieve the desired outcome. SynergyIQ team are a delight to work with and provide a quality organisational change team. Michelle, Daniel and the team go to lengths to achieve high-quality results for their clients. Highly Recommended.
Novatech is a fast-moving company serving customers internationally. We work in a highly competitive market and have a strong focus on quality, and that's why we focus so much on leadership and culture. With SynergyIQ's help, we identified what our strengths and opportunities were and she has helped us to create a way to fix the gaps. Michelle helped us to bring our people along for the journey. I know other business owners will benefit from Michelle's ability to dissect problems, and to help design a culture that works for their customers and teams.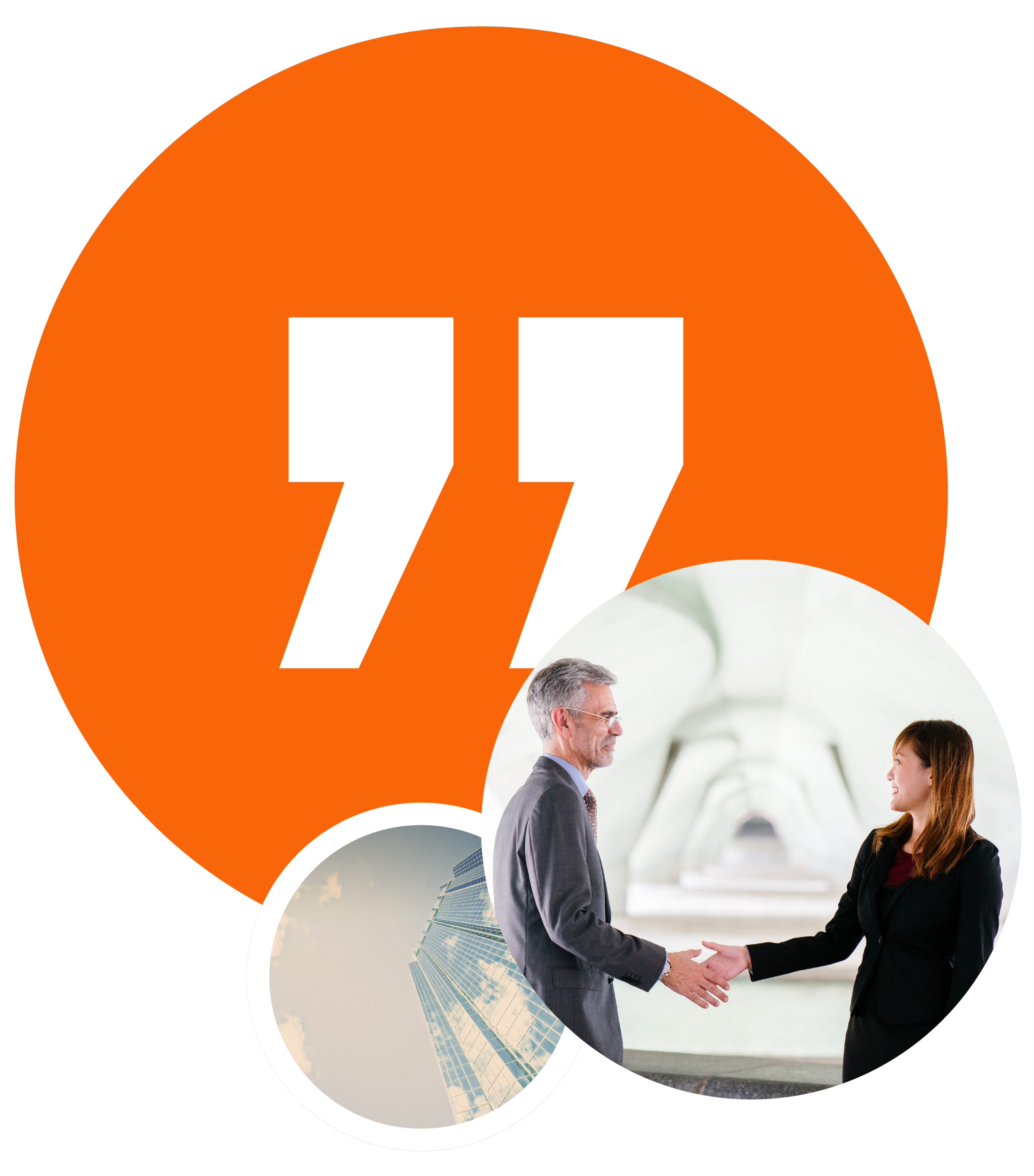 How does it work?
Working Process
We offer tailored services to clients from all sectors. Talk to us about what you want to transform and our experts will advise on a bespoke strategy to meet your requirements.

Have a coffee

Meet our consultants

Achieve your goals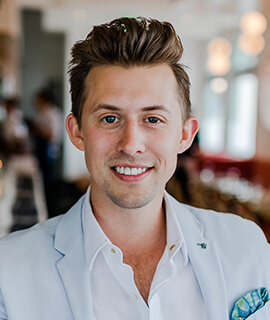 John N. Holmes
Business Developer
Sedut perspiciatis unde omnis iste natus error sit voluptatem accusant doloremque laudantium totam rem aperiam eaquipsa quae ab illo inventore veritatis
Quasi architecto beatae vitae dicta sunt explica boemo enim ipsam volupt
Get In Touch
Contact Me
+012 (345) 6789
Broklyn Street USA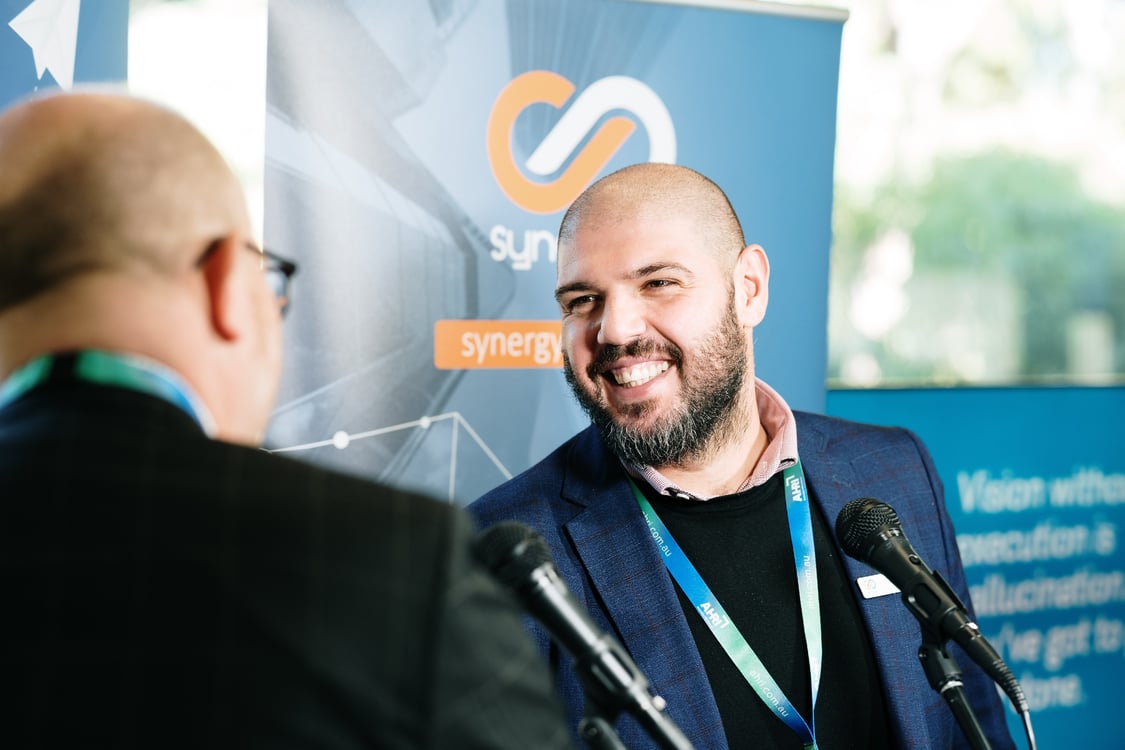 Creating Synergy Podcast
A mentor in your pocket.

The Creating Synergy Podcast brings to life the journey of people who are achieving success in their fields, community, business or personal lives. Daniel Franco, host of the show, deep dives into our guest's experiences, processes, learnings, triumphs and failures.

Check out some of our amazing guests and discover innovative approaches that you can introduce into your life and business. Hear from experts, uncover new ideas, and explore topics such as Leadership, Entrepreneurship, Culture, Communication, Self-development, Performance, Diversity, Well-being & Mental Health, Innovation and much more.

Listen, Learn and Lead your own Transformation
Creating Synergy Podcast

We are an inclusive organisation. People with diverse backgrounds, experiences, abilities, and cultures are all welcome here.

SynergyIQ acknowledges the Australian Aboriginal and Torres Strait Islander peoples as the first inhabitants of the nation and the traditional custodians of the lands where we live, learn and work. We are grateful to be able to call this our home and thank the Kaurna people, past and present, for the privilege..